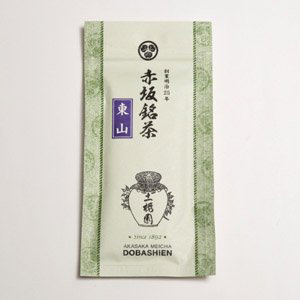 recommend
煎茶「東山(ひがしやま)100g」
茶舗で一番人気のある掛川産蒸し茶。香ばしい香りと甘味・旨み・渋味のバランスが良く、お茶らしい味わいで飲むとほっとします。香りも華やかで来客用のお茶としておすすめです。
Sencha green tea "Higashiyama" 100g.
Kakegawa sencha is the shop's most popular steamed green tea.
It has a fragrant aroma and a good balance of sweetness, umami, and astringency, and its quintessential "tea" flavor is very relaxing to drink.
It has a gorgeous aroma and is recommended as a tea for guests.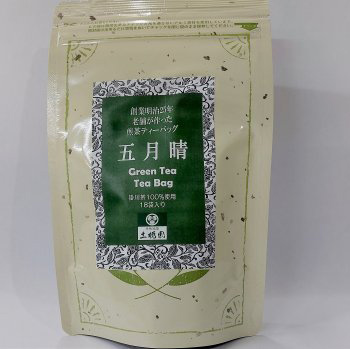 recommend
煎茶ティーバック「五月晴(さつきばれ)18p」
掛川産深蒸し茶を100%使用したティーバッグです。
1袋18パック入りで茶カテキンも豊富に含まれ、気軽に本格的な深蒸し煎茶がお楽しみいただけます。
Sencha green tea tea bags "Satsukibare" 18p
These tea bags are made from 100% Kakegawa-grown, deep-steamed green tea.
We provide this catechin-rich tea in an 18-pack of bags, making it easy to enjoy our authentic and healthy, deep-steamed sencha.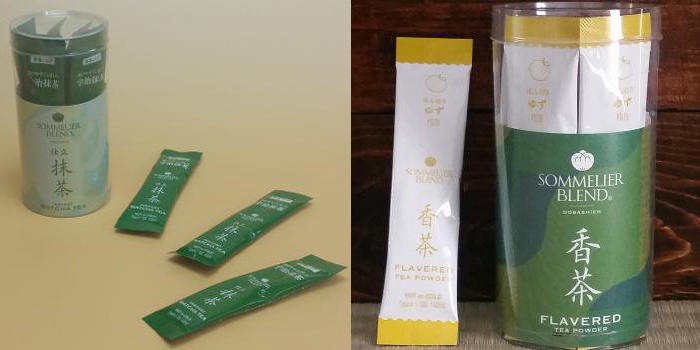 recommend
粉末茶「ソムリエブレンド」
茶筅要らずで本格的な宇治抹茶が楽しめる「仕立て抹茶」や緑茶をベースにゆずの優しい香りやチョコバナナの甘い香りをプラスしたフレーバーティなど、日本茶に馴染みの少ない若い世代や海外の人たちにも本物の日本茶を味わっていただけます。
Powdered tea "Sommelier Blend"
Contains our Shitate Matcha, or "Tailored Matcha", which makes it possible to enjoy authentic Uji Matcha without the need for a tea whisk, and flavored teas based on green tea with the gentle aroma of yuzu and the sweet flavor of chocolate banana. This selection is an excellent introduction for the younger generation and people from overseas who are less familiar with Japanese tea.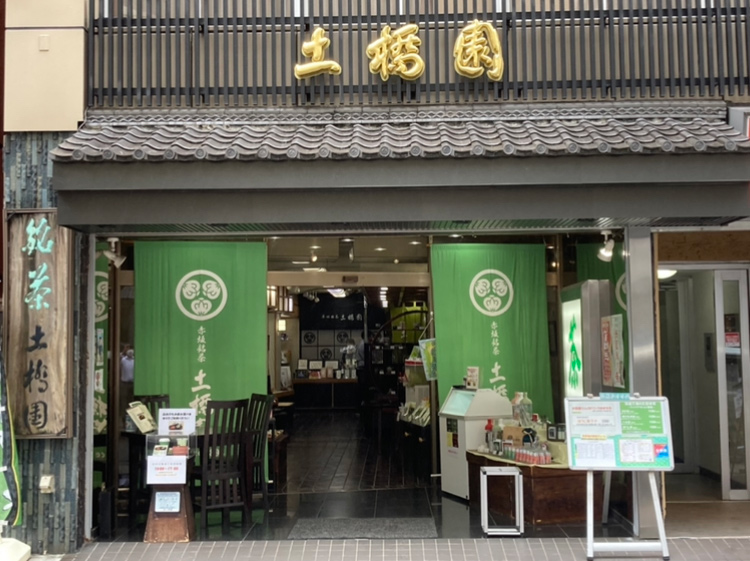 Profile
赤坂銘茶 土橋園
「土橋園」は創業明治二十五年、以来赤坂一ツ木通りに店舗を構え選りすぐった日本茶を花柳界へ 納め続けるとともに、広く和みのお茶を提供し、豊かなお茶文化を継承しています。
赤坂本店では全国の選りすぐった銘茶を取扱い、中でも全国お茶品評会 深蒸し茶の部で産地賞を最多受賞してきた静岡県掛川産の茶葉には深いこだわりを持って独自のブレンドを行い、茶葉の持つ自然な旨味が特長の深蒸し茶をご紹介しています。
また給茶機事業にも業界内でいち早く参入し、法人企業各社の福利厚生に寄与するとともに、国内ホテルへもアメニティーのティーバック、或いはレストランチェーンの業務用茶葉を納めることで国内緑茶の使用量を増やしています。近年生産地では茶農家の高齢化、後継者不足に直面おり土橋園では生産者の方々との良好な関係を維持し日本古来の農業を守ることにも貢献しています。
DOBASHIEN (Japanese Tea Shop)
Since establishment of its retail store in 1872 at Akasaka, downtown Tokyo, Dobashien has continued to supply the finest Japanese teas to the most exquisite Japanese restaurants nearby as well as to provide a wide range of tea products that are relaxing to the palate, thereby sustaining the rich tea culture and its longtime tradition.
The Akasaka main store handles a selection of the best teas from all over Japan. We are particular about the tea leaves produced in Kakegawa, Shizuoka Prefecture, which have won many awards in the deep steamed tea category of the National Tea Fair, and we introduce deep steamed teas that are blended uniquely by our tea master so as to enjoy the natural flavor and taste of the teas.
We were also one of the first in the industry to enter the tea machine business, contributing to the welfare of corporate clients and increasing the amount of green tea by supplying tea bags as well as powder to hotels, restaurant chains and airline companies in Japan and overseas. In recent years, tea farmers in the region have been aging and facing a shortage of successors, and Dobashien has been contributing to the preservation of traditional Japanese agriculture by maintaining a good relationship with these farmers.
Access
住所:

東京都港区赤坂3-17-8
電話:

03-3582-3788
創業:

明治25年
ADD:

Akasaka 3-17-8, Minato-ku, Tokyo
TEL:

03-3582-3788
since:

1892