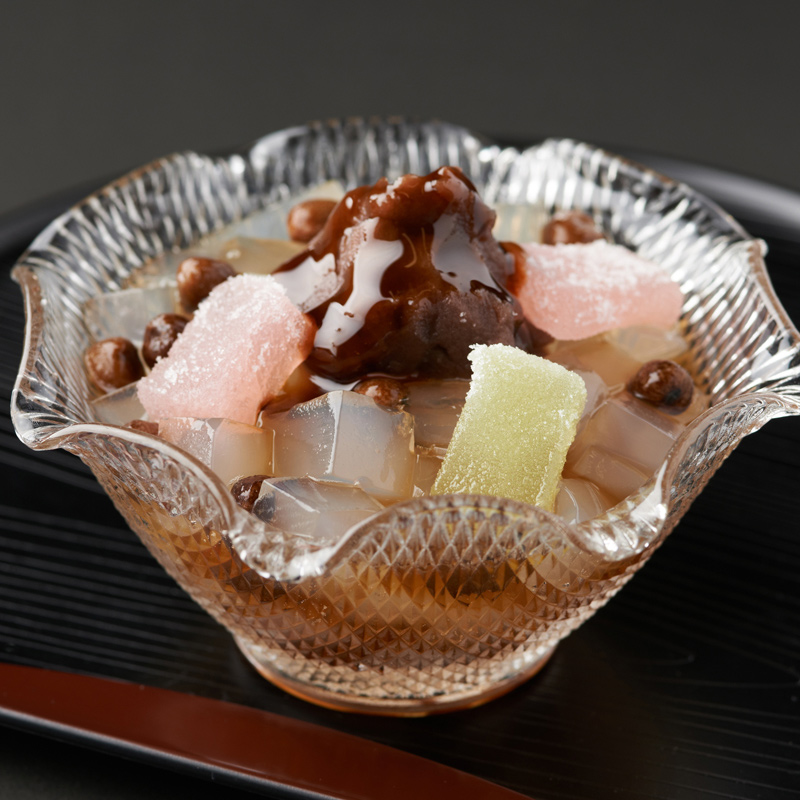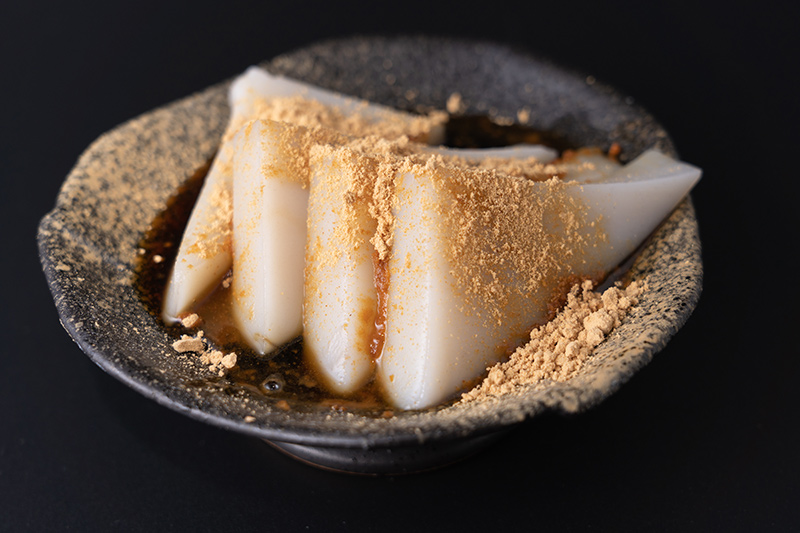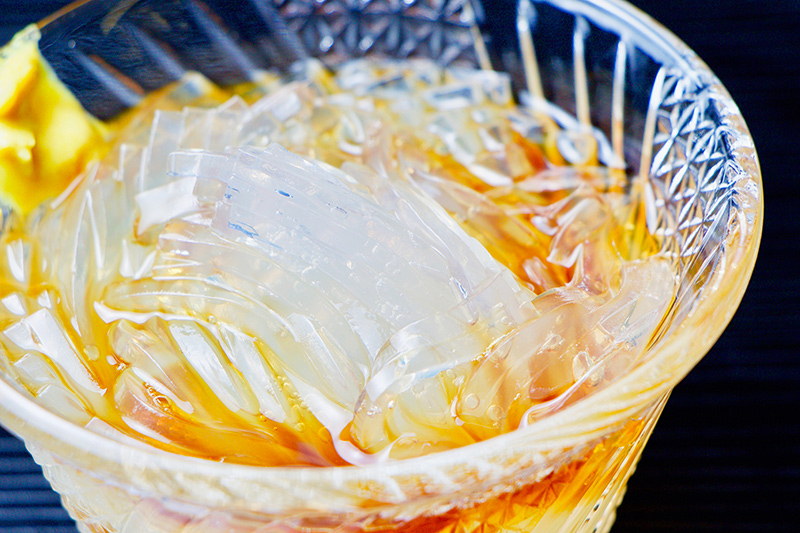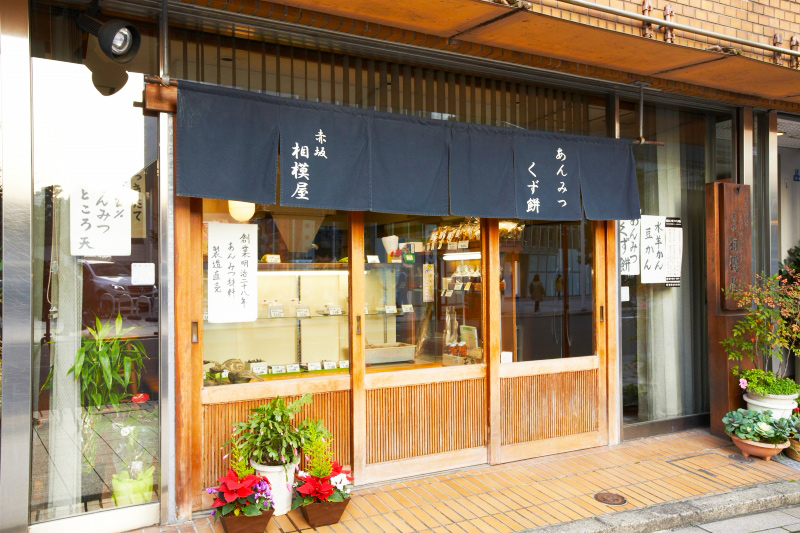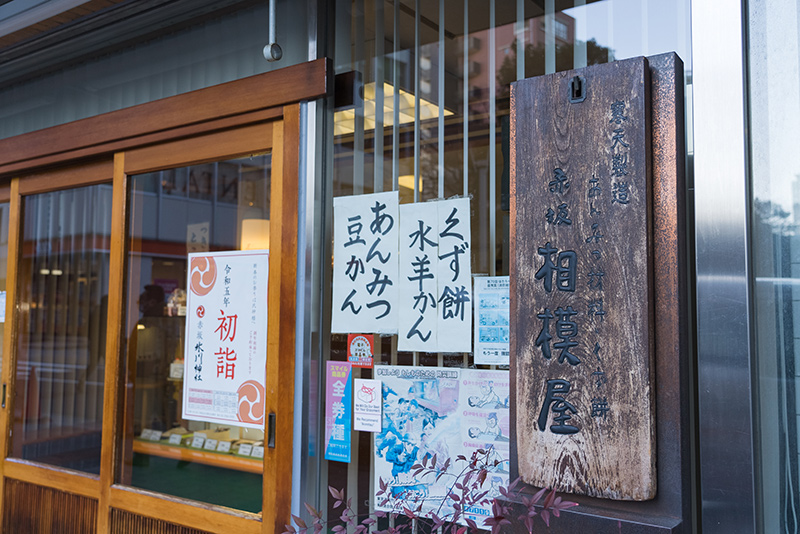 Profile
受け継がれる匠の技
明治28年(1895年)に創業し、「寒天作り」を主に「あんみつ材料」の製造・卸・小売り店として、先祖代々より受け継ぐ製法を守り続ける「赤坂相模屋」。
伊豆七島産・西伊豆産の最高級の天草を使用した磯の香り豊かな「寒天」にこだわり、天草の特徴を見極め、ブレンドし、「味・香り・歯触り・粘り・喉ごし・色合い」を作り上げます。
作り置きをせず、大量生産を行わないため、「寒天」本来の風味や食感が感じられます。
ミネラル分や食物繊維が豊富なことから、あんみつは幅広い年齢層の方に好まれ、近年は低カロリーな和スイーツとして注目されています。
合わせて、爽やかな喉越しのところてんや風味豊かなきなこが自慢のくず餅などが味わえます。
受け継がれる手作り製法ならではの、風味豊かな自然の味わいをお楽しみください。
Artisanal skills passed down from generation to generation
Since its establishment in 1895, Akasaka Sagamiya has been manufacturing, wholesaling, and directly selling "Anmitsu"* ingredients, mainly agar, and has maintained the manufacturing methods handed down from its forefathers. *Anmitsu is a dessert containing various ingredients, such as sliced fruit, azuki bean paste, agar gelatin cubes, black syrup, etc. elaborately stacked in horizontal layers.
The company prides itself on using the highest quality natural herbs from the seven islands of Izu and West Izu. The artisans carefully assess the characteristics of the herbs, blend them, and create the ideal "taste, aroma, texture(both as it is chewed and when swallowed), consistency, and color".
Far removed from mass-produced agar products, the original flavor and texture of the agar has been remarkably well preserved.
Because it is rich in minerals and dietary fiber, anmitsu is popular among people of all ages. In recent years, it has become a popular low-calorie Japanese dessert.
In addition, you can taste Tokoroten, a refreshing topping, and Kuzumochi, which boasts a rich kinako (soybean flour) flavor.
Please enjoy the rich, natural flavor that can only be obtained through the handmade process that has been passed down from generation to generation.
Access
住所:

東京都港区赤坂 3-14-8
電話:

03-3583-6298
創業:

明治 28年
ADD:

Akasaka 3-6-10, Minato-ku, Tokyo
TEL:

03-3583-6298
since:

1895