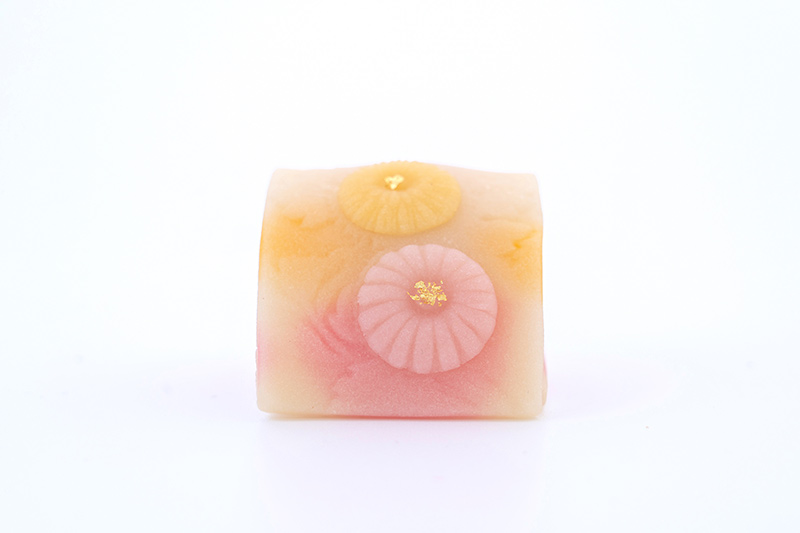 recommend
御題菓 華友禅(練り切り)
皇室の行事にも納められる御菓子司「塩野」の上生菓子。
令和5年 歌会始のお題「友」にちなんだ創作菓子として、華やかな花の紋様と彩色が美しい友禅染めをイメージし、まろやかな黄身餡をこなし製で包み込んだ芸術作品のような生菓子です。
Odaigashi Hana-Yuzen (Knead cut)
This is a fresh confectionery from Shiono, a confectionary shop that also delivers sweets for Imperial family events.
It is a creative confectionery named after the theme "Tomo" of the 2023 Utakai-hajime, and is a work of art with a mellow yellow bean paste wrapped in nashi, inspired by the beautiful yuzen dye with its gorgeous floral patterns and colors.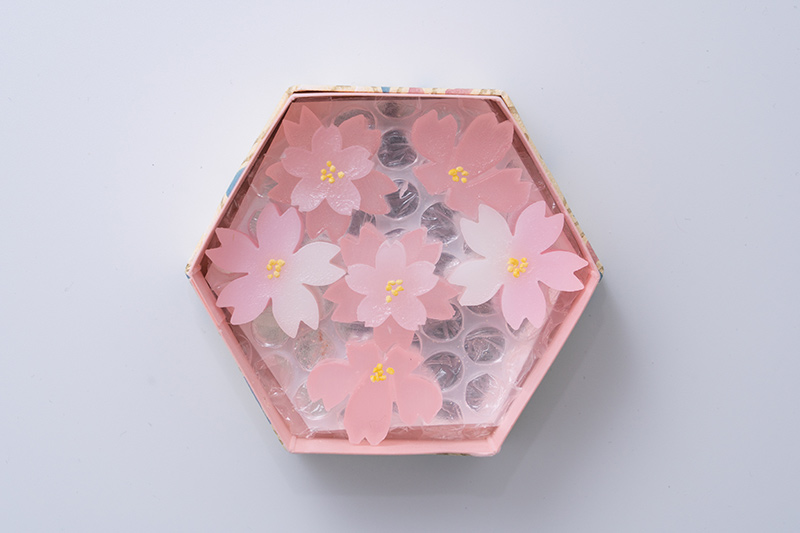 recommend
桜干菓子
可愛い箱に敷き詰められた、山桜や八重桜、吉野桜の3種類の桜をモチーフにした桜干菓子。
見た目も美しく、シャリシャリとした半生の食感の干菓子は口の中でゆっくりと溶けて、桜の季節
ならではの儚さが感じられます。
Dried Cherry Blossom Sweets
Dried cherry blossom sweets in the motif of three kinds of cherry blossoms (yamazakura*, yaezakura, and yoshinozakura) laid out in a beautiful box. The dried confections are beautiful to look at, and the crunchy, semi-soft texture melts slowly in the mouth, reminding of the ephemeral cherry blossom season.
*sakura/zakura being the Japanese word cherry blossoms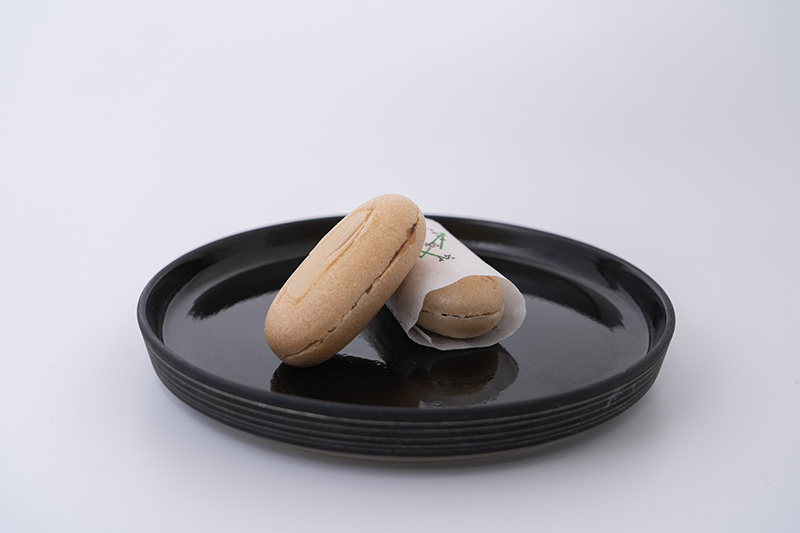 recommend
最中
職人さんが一つ一つ丁寧に手で詰めた「塩野最中」は、見た目も美しく品格と高級感が漂い、贈り物として人気のある一品です。
3種類ある最中はどれもこおばしく、パリッとしている皮の中に上質な小豆を使った滑らかな粒あんがたっぷり入っていて、飽きのこない食感をお楽しみいただけます。
Monaka
"Shiono monaka," is a popular gift, with each one meticulously hand-packed by expert craftsmen. The beautiful appearance conveys a sense of luxury. Each of the three types of monaka has a crispy skin and is filled with smooth red bean paste made from high-quality azuki beans, providing a texture that never fails to please.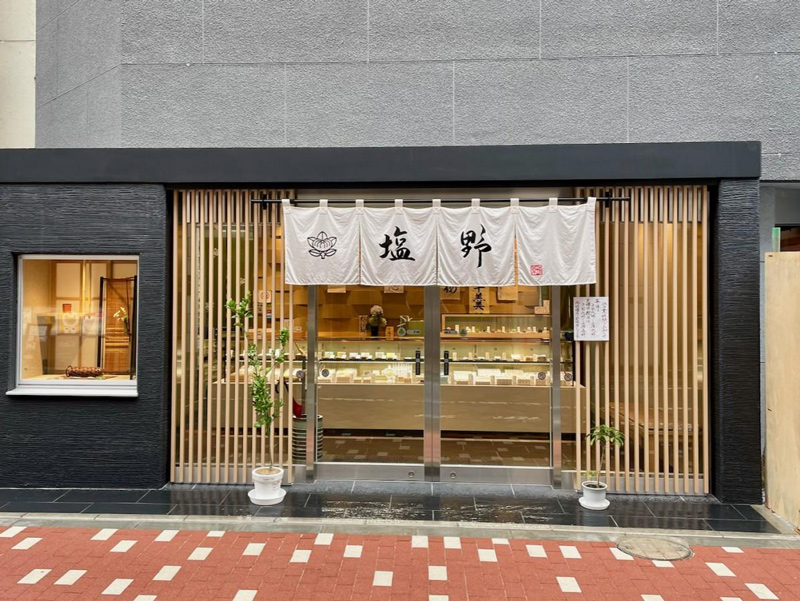 Profile
歴史と文化を受け継ぐ
高級料亭が数多く立ち並ぶ赤坂の地で、1947年(昭和22年)に創業した 「御菓子司 塩野」。                                 
良質な材料と確かな職人技で各界人から高い評価を受け、季節を彩る生菓子や餡と皮の風味
が調和した最中、熟練の技で練り上げる羊羹などは、定番和菓子として受け継がれています。
創業当初は主に生菓子や干菓子が料亭に届けられていましたが、伝統の味や技はそのままに
「塩野」ならではの新しい和菓子を追求し、おいしいお菓子を作るためには材料を惜しまず、
「餡」においては5種類の豆を使い分け、材料の特性を生かした和菓子づくりに努めています。
ふんわりしっとりとした生地に控えめな甘さの餡をはさんだ「どら焼き」は、若年層からの
人気も高く、上品な味わいが感じられます。
「塩野」の和菓子は。大切な方やお祝い事の贈答品としてご利用される事が多く、箱入りの
詰め合わせやお好みの和菓子の組み合わせも自由にお選びいただけます。
赤坂の歴史と文化を受け継ぐ、老舗の伝統和菓子をご賞味下さい。
Inheriting History and Culture
Okashi-tsukasa Shiono was established in 1947 in Akasaka, where many high-end restaurants stood side by side.                                 
The sweets are highly regarded by people from all walks of life for their high-quality ingredients and reliable craftsmanship.
Our company's seasonal fresh confections, monaka (a sweet made from bean paste and cracker-like skin), and yokan (a thick jelly made from bean paste and agar jelly) have been passed down from generation to generation as standard wagashi (Japanese confections).
In the company's early years, fresh and dried confections were mainly delivered to ryotei (Japanese-style restaurants), but the traditional taste and techniques have been preserved and the company has developed a new type of confectionery unique to Shiono.
The company has pursued new wagashi unique to Shiono, sparing no expense in using the best ingredients to create delicious confections.
Shiono uses five different types of beans for the bean paste and strives to make wagashi that make the most of the characteristics of the ingredients.
"Dorayaki," a soft and moist mini-pancake sandwich filled with a moderately sweet red bean paste, is very popular among younger customers.
Shiono's wagashi are often used as gifts for important people as well as celebrations and as gifts for a loved one and are available in boxed assortments.
The boxed assortments allow you to choose various combinations of your favorite wagashi.
Please enjoy the traditional wagashi of a long-established store that has inherited the history and culture of Akasaka.
Access
住所:

東京都港区赤坂2-13-2
電話:

03-3582-1881
創業:

昭和22年
ADD:

Akasaka 2-13-2, Minato-ku, Tokyo
TEL:

03-3582-1881
since:

1947